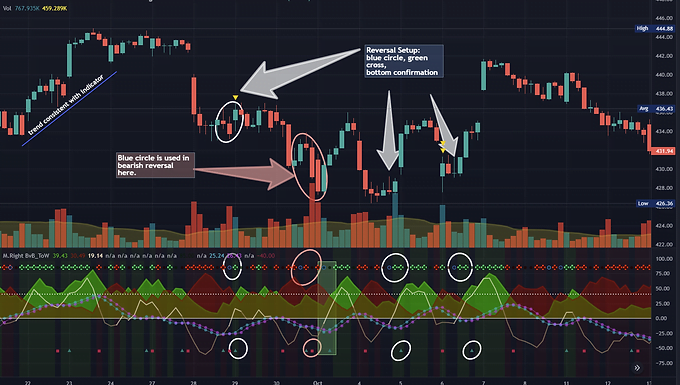 Bulls V. Bears [tug-of-war] (Free)
Visually represents the Bulls and Bears fight for control of Price.
Candlestick Patterns & B Percentages Candlestick Patterns & Bulkowski Percentages
Candlestick Patterns with Bulkowski Percentages on hover.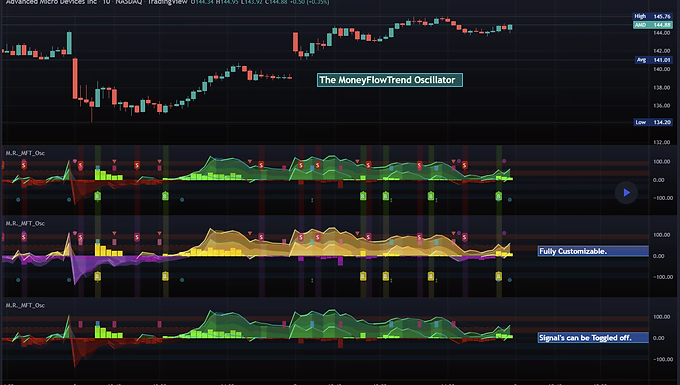 MoneyFlowTrend Oscillator (Free Version)
Original Supply and Demand Zone Separates Retail and Institutional Buyers.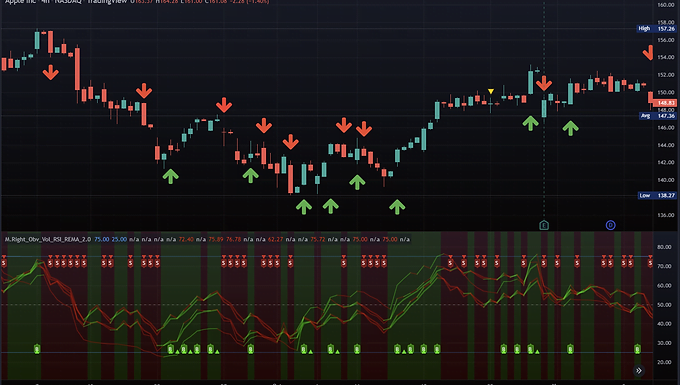 OBV / Volume Smoothed RSI & 3 RSI EMAs
Measures relative strength and volatility to provide entry and exit times.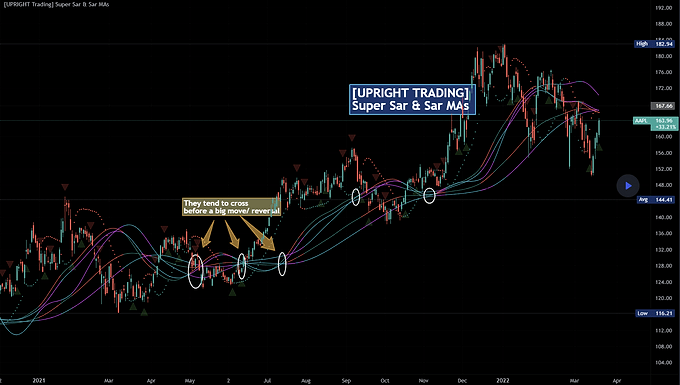 Super Sar & Sar Moving Averages
5 Original Moving Averages from PSAR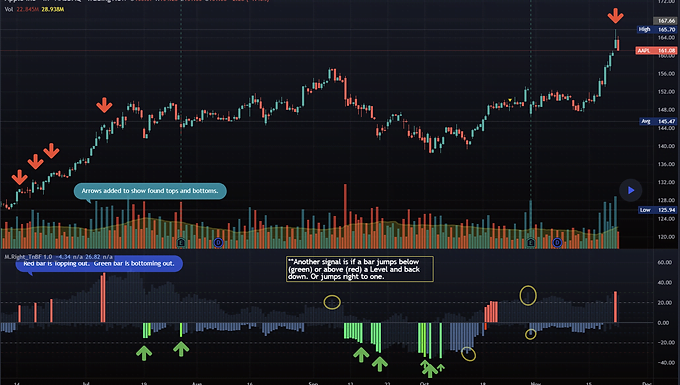 Top & Bottom Finder (Free)
Finds Tops and Bottoms of Trends.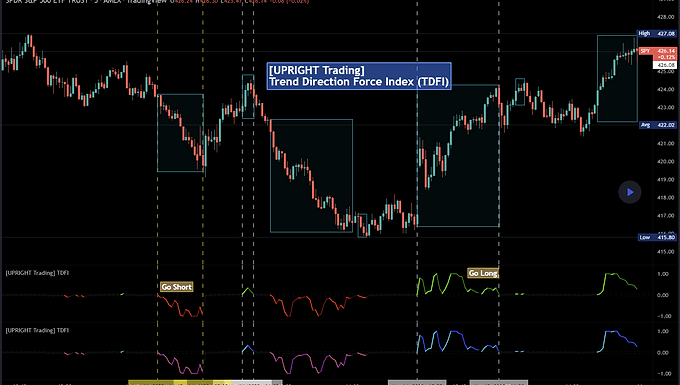 Trend Direction Force Index